INSPIRED BY THE DELICATE NATURE OF HARMONY
Art, design and nature are our muses. The beauty and renewal process of something as delicate as a flower offers endless inspiration for how we can better take care of ourselves.
By cleansing, caring for, moving, and nourishing ourselves properly, we support our highest selves to bloom.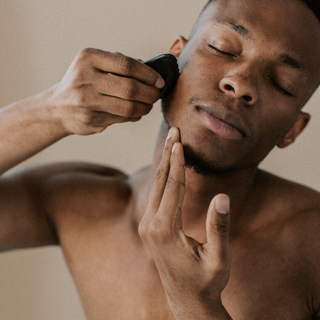 Beauty is that sweet spot where feeling meets believing meets seeing
And at Heelr, we believe it starts with how you take care of yourself. When you connect with your body through self-care rituals, you can find more joy and beauty in your everyday life — and in yourself.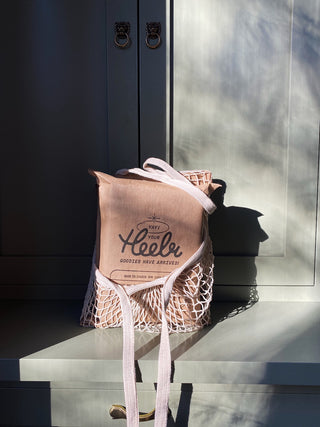 CREATED WITH MOTHER EARTH IN MIND
We make strong efforts to minimize our environmental impact, including packaging our products in glass and shipping with paper materials.
We encourage the re-use of our bottles through our refill program, and their eventual recycling when ready. Have bottles experiencing an afterlife? We'd love to see it!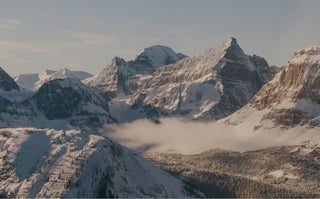 MADE WITH PLANTS ON THE NATIVE LAND OF THE SKWXYÚ7MESH NATION
Heelr products are formulated with natural ingredients and pure essential oils sourced from local suppliers. We pride ourselves on creating all products and packaging, shipping and processing all orders from our cabin studio nestled between Squamish and Whistler.
inspired BY A HEELER-OWNERS personal TRANSFORMATION
After her Hashimoto's diagnosis at 25, HGTV host Sabrina embarked on a transformative journey toward health. Leaving her demanding life for yoga and breath-work certification in Thailand, she eventually settled in British Columbia to teach and immerse herself in nature. Here, her study of astronomy, plants, and essential oils led to a personal wellness revolution, culminating in Heelr's 2021 launch. Her quest for affordable, natural solutions became a mission to empower others to embrace healing, mirroring her own profound evolution from self-criticism to self-compassion. Discover more about Sabrina's inspiring path on our blog.
Shop Sabrina's Faves
These are the non-negotiable, go-tos in Sabrina's daily routine.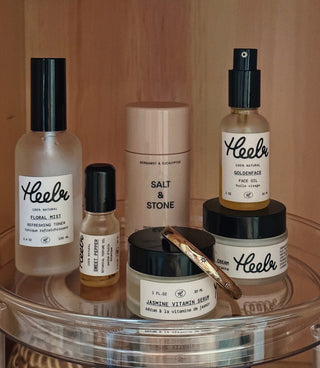 SWEET PEPPER PERFUME OIL
"I roll this oil on my neck and wrists — and pat it into my hair. But at certain times in my cycle, I love to switch to Smoky Flower."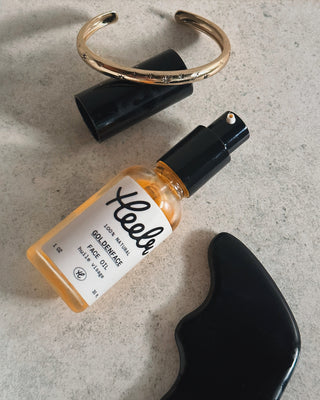 Goldenface facial oil
"Twice a day, I use Goldenface and I'm obsessed with how soft it makes my skin. In the AM, I use it on a cotton pad as an oil cleanser, and at night I use it after cleansing."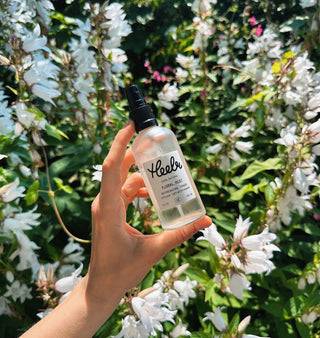 Floral Mist refreshing toner
"I can't tell you how often this floral hydrosol gets spritzed all over my skin! It's so refreshing, and the subtle fragrance smells so good people mention it if they walk by."
COPPER TONGUE SCRAPER
"After brushing my teeth, I use this to remove toxic buildup from the tongue which is vital to overall wellness, plus it fights bad breath and plaque."
CHILL OUT HEADACHE RELIEF
"I roll this on if I have a cold, a headache, a sore neck, or need to calm anxiety. I keep one by the sofa and one at my desk."
EMBROIDERED COTTON CREWNECK
"I hate polyester, so I made our crewnecks from extra-soft organic cotton and recycled materials. I live in this. It's relaxed and super-soft."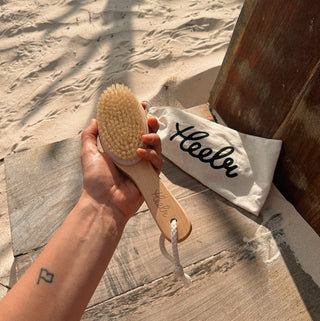 Natural Bristle Body Brush
"I use this in the shower before I start the water. Spending a few moments brushing all limbs energizes your body and softens your butt like nothing else!"
FOLLOW Heelr on INSTAGRAM